Fe wnaeth y grŵp pop siambr fawr, Derw, ryddhau eu sengl ddiweddaraf ddydd Gwener, 24 Medi.
'Ci' ydy enw'r trac newydd ac mae'n ddilyniant i'r EP 'Yr Unig Rai Sy'n Cofio' a ryddhawyd ym mis Chwefror eleni, ac a gafodd groeso cynnes. 
Prosiec mam a mab oedd Derw'n wreiddiol, sef y gitarydd Dafydd Dabson a'r delynegydd Anna Georgina. Elin Fouladi, y gantores Gymraeg/Iraniaidd ydy'r darn pwysig arall i'r jig-sô Derw – hi sy'n canu i'r grŵp ac mae'n cael ei chefnogi gan  gerddorion eraill amlwg o fandiau Cymreig Zervas a Pepper, Afrocluster a Codewalkers ar y recordiad o 'Ci'. 
Gyda'r sengl newydd mae Anna'n ysgrifennu am ddychweliad yr iselder oedd ar ei sodlau yn ei harddegau a sut mae hi wedi dysgu delio gyda hwnnw'n well. 
Cliciwch yma am mwy wybodaeth am Derw
-----------------------------
The great chamber pop group, Derw, released their latest single on Friday, 24 September.
The new track is called 'Ci' and is a follow-up to the EP 'The Only Ones Who Remember' released in February this year, and which was warmly received. 
Derw was originally a mother and son project, with guitarist Dafydd Dabson and harpist Anna Georgina. Elin Fouladi, a Welsh/Iranian singer is the other important piece to the Derw jigsaw – she sings for the group and are supported by other prominent musicians from Welsh bands Zervas and Pepper, Afrocluster and Codewalkers on the recording of 'Ci'. 
With the new single, Anna writes about the return of the depression that was on her heels as a teenager and how she has learned to deal with that better. 
Click here for more information about Derw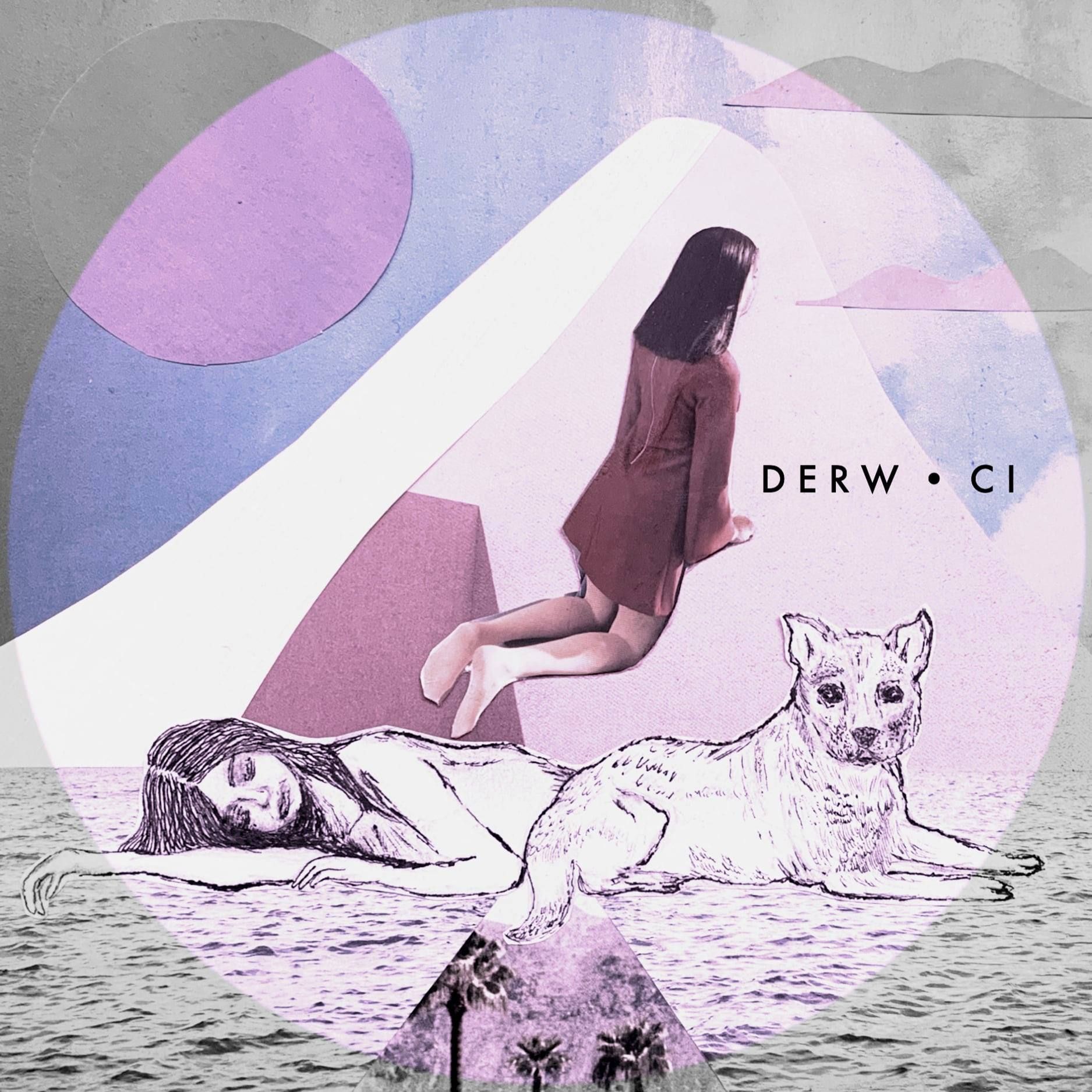 source: The Selar