With the recent sad news and announcement that this will be the last Festival No. 6 for the time being, some good news was well needed. And this is it, the Welsh artists line up has now been released, and it's quite a thing.
In amongst it all and featuring all day on the Saturday 8th Sept we have our very own CEG artists performing from midday until 9pm.
The Friday sees BBC Horizons hosting the stage with a fine line up, and the Sunday Nyth Gwydyr and you only need to look at who they've got playing to want to spend most of the day there! We think it's going to be amazing and we're super chuffed to amongst such reputable hosts.
We've also been very privileged and proud of being able to represent local quality songwriters, musicians, and bands over the last 4 years at Festival No. 6, and we're eternally grateful for the opportunities this has provided us, and many of the acts who we've been able to extend that opportunity, some of whom have gone on to much greater things.
And whilst we've loved being in the woods with our Woodcutters Stage the last 2 years, this year sees us hosting the Bandstand Stage in the Village Green area, which we're super chuffed about being more in the midst of the action for this years festival.
Check out the line ups yourself below, and hopefully we'll see you there. & the CEG acts stage timings are also listed below.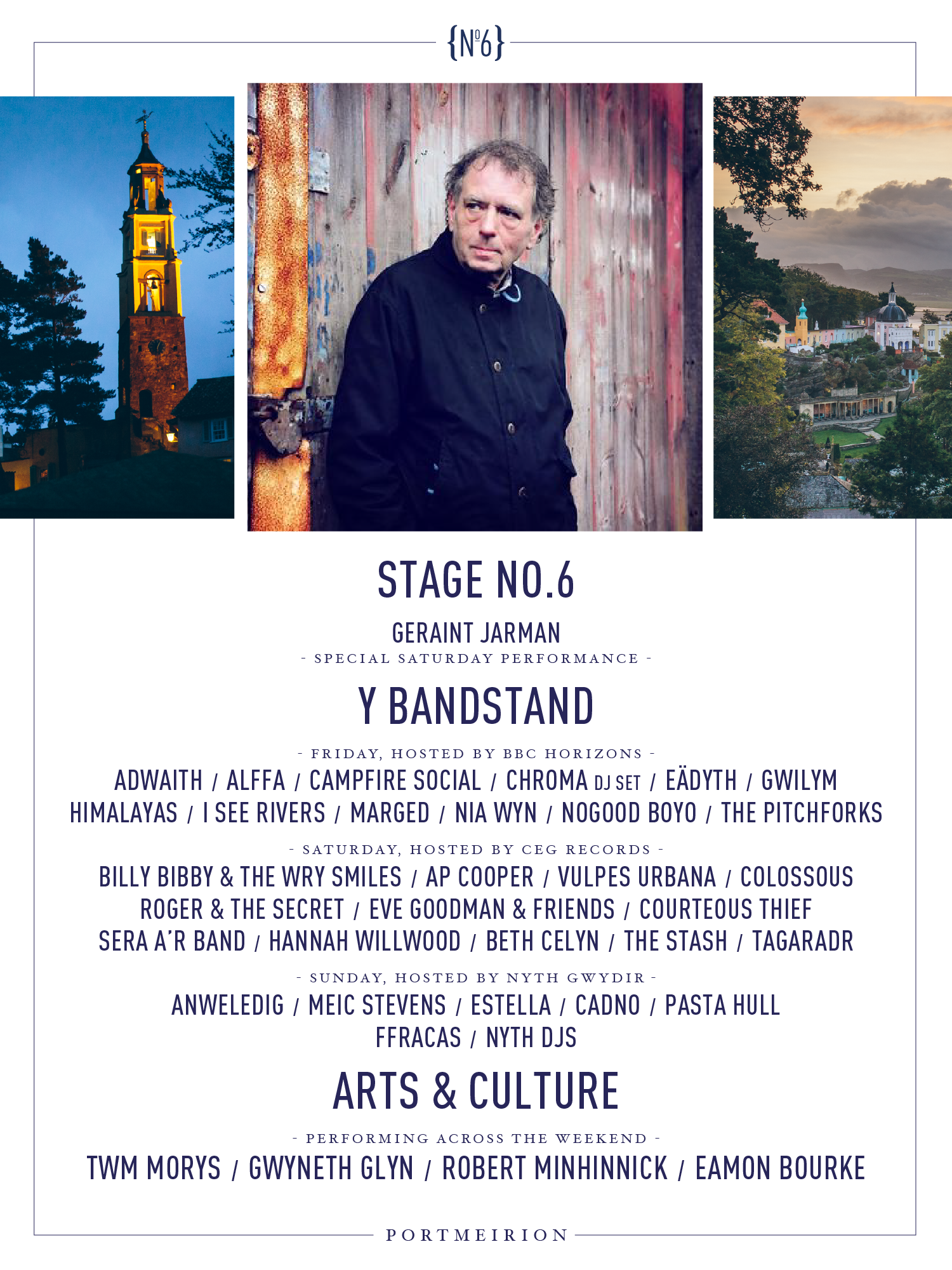 CEG on The Bandstand Stage @Festival No. 6, Saturday 8.09.18, 12 - 9pm
Line up
8.15pm - Billy Bibby & The Wry Smiles (https://www.billybibby.com)
7.30pm - Ap Cooper (https://www.facebook.com/apcoopermusic)
6.45pm - Vulpes Urbana (https://cegrecords.com/vulpes-urbana)
6pm - Colossous (https://cegrecords.com/colossous)
5pm - Roger & The Secret (https://rogerhughesmusic.com)
4.15pm - Eve Goodman (https://cegrecords.com/eve-goodman)
3.30pm - Courteous Thief (https://www.courteousthief.co.uk)
2.45pm - Sera Owen (https://serasongs.com)
2pm - Hannah Willwood (https://cegrecords.com/hannah-willwood)
1.15pm - Tagaradr (https://www.facebook.com/tagaradr)
12.35pm - Beth Celyn (https://www.facebook.com/beth.celyn)
12pm - The Stash (https://www.facebook.com/TheStash1)
Check it out! So if you're there then come find us, have a listen, and say hello :)
Thanks
CEG