Hot on the heels of Eve (very) recent trip to the Festival Interceltique in Breton where she played seven gigs to, in her own words 'the most beautiful audiences on both the Welsh and Cornish stages', Eve has landed herself a support slot for Newton Faulkner playing at Whiskers in Newquay on Wednesday 16th August.
The gig is free and for more information you can go to https://www.ents24.com/newquay-events/whiskers/newton-faulkner/1073848397 . It's first come first served so if you're in the area get down there early!
For more information on Eve and her latest release, Low Sun EP, check it out here.
More on Eve's trip to France.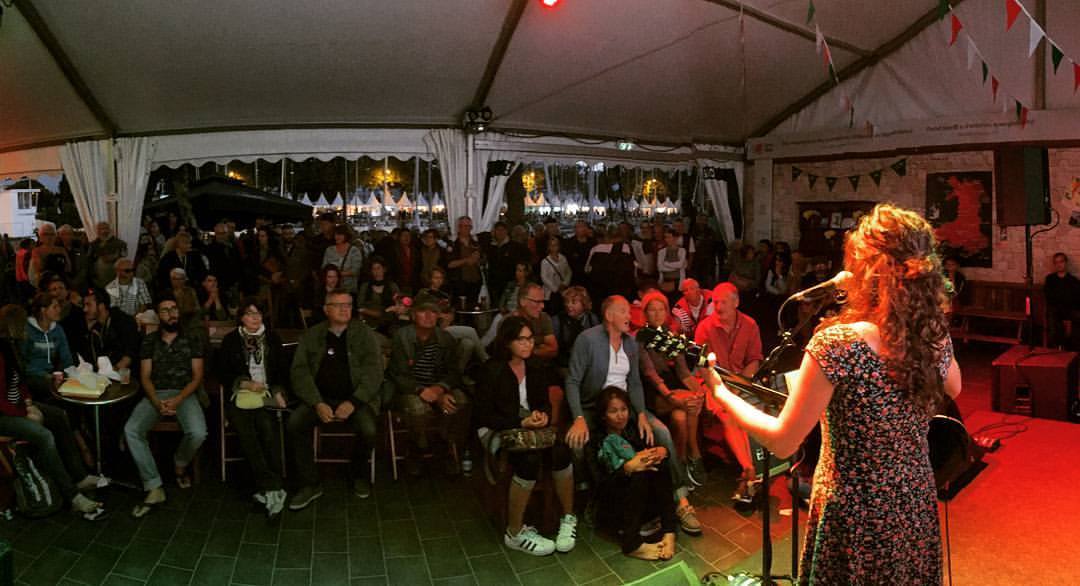 Bretogne people are the friendliest and so appreciative of music. Last night I sang the Welsh national anthem at the end of my set. It has the same tune as their anthem here... Was magical to hear the two languages woven in song as the audience sang it back to me, and to weave more meaningful connections out here with people who feel like brothers and sisters. Will definitely be coming back next year! 
Eve